So sorry for posting this late! I did a FOTD using my GMLOL stuff and I almost did forgot what I used! I need to start writing them down so that I don't forget.
Products used:
FACE
Revlon Photoready Foundation in Cappuccino
MAC Studio Fix Powder in NW50
MAC Blush in Prim & Proper
EYES
TFSI
MAC Paint Pot in Delft (base)
Birds & Berries e/s (lid)
Teal p/g (lower lid)
Dame's Desire e/s (crease)
Dark Soul p/g (outer V)
Ricepaper e/s (highlight)
Blacktrack f/l
Buxom Lash Mascara
LIPS
Take-A-Hint t/t
Blooming Lovely l/s and Petals & Peacocks l/s (lightly applied)
VS Beauty Rush lipgloss in Red Delicious
Glamour O.D. d/g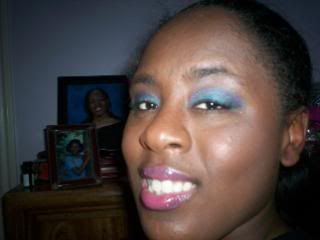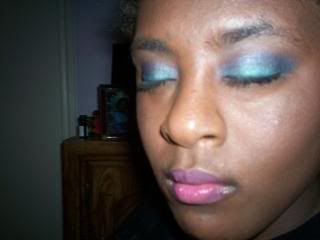 Hope you like the look! I loved it so much that I removed my face makeup and kept the eye makeup on a little longer.